Manufacturer and Exporter/Importer of machineries, tools and peripheral devices
1-7-16, Irie, Kanagawa-ku, Yokohama,
Kanagawa, 221-0014, Japan TEL 045-341-3362

 FAX 045-341-3302
■ USEFUL ITEMS FOR TEMPORARY WORKS SITES
SECURITY DOOR & SKY FENCE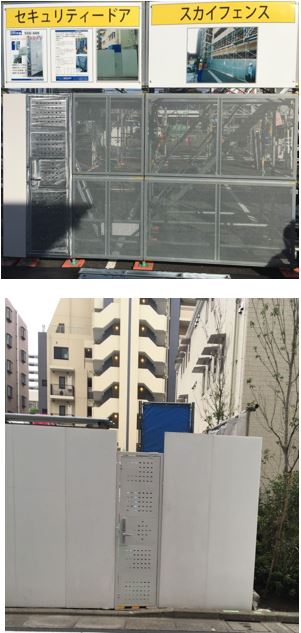 ・ Rust resistant metal finishing.
・Removable lock bracket.
・Easily changeable door design.
・Compatible with inward and outward opening.
・Selectable door functions for automatic closure or leaving open.
・Mountable both on vertical and horizontal single pipes.
・Compatible for 600, 900 and 1200mm wide space.

Return to top
ALUMINUM STAND FOR TEMPORARY PANEL BOARD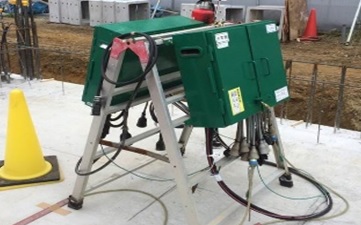 ・Robust and lightweight
・Multiple units of panel boards can be installed.
・Popular item at works sites!

Return to top
STEPLADDER OF ELECTRIC INSULATING FRP FRAME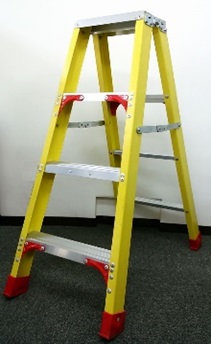 ・Suitable for electric work
・Riveted robust frame.
・Yellow and red frame uplifting safety consciousness.

Return to top
LED CYLINDER LIGHT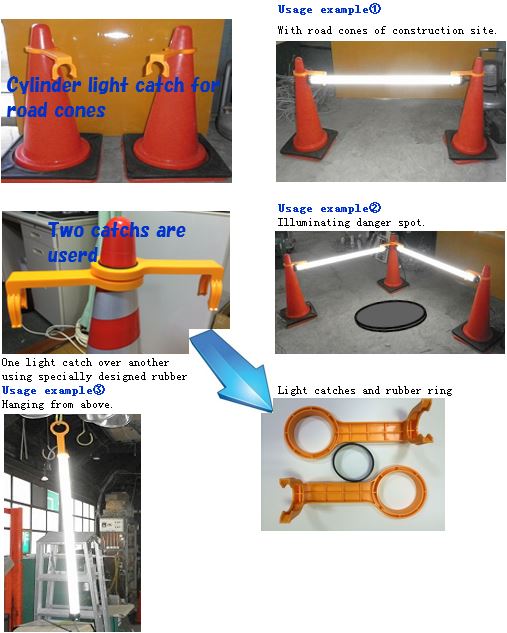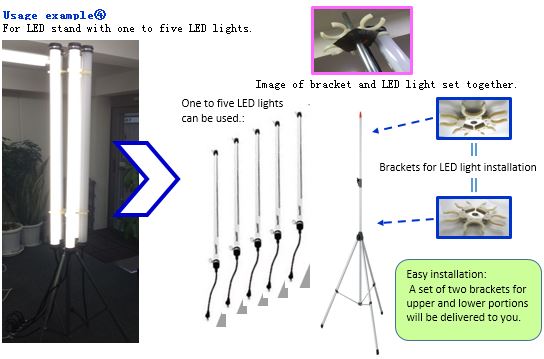 Return to top
HOOK WITH MAGNET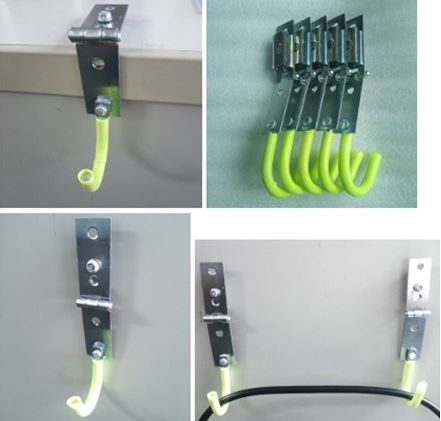 ■This is an original product of our company.
■You can work safely with hooking the unnecessary wiring near your feet.
■Usage depends on your idea!
■Please contact us for order or details.

Return to top
J HOOK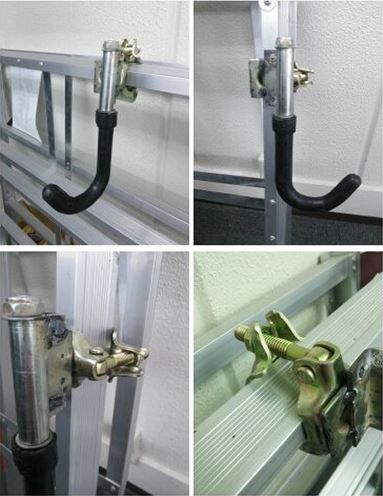 You can easily hook the electric wires, cords, ropes, tools, helmets etc to keep tidy. Can be mounted rapidly.
Main material:steel
Load resistance:about 5-6Kg
Size・Length:about 210mm
Hook diameter:about 190mm
Mounting method:tighten by a clamp

Return to top